---
We have been certified with the Committed to CSR (Corporate Social Responsibility) label, "advanced" level, by AFNOR Certification.
We chose this label, which is based on 3 criteria: economic, social and environmental, to confirm our contribution to sustainable development.
This label has an extremely strict set of requirements, with more than 50 criteria examined according to the ISO 26000 standard, in line with Galeo's vision:
---
Located in the heart of the Cité du Végétal in the Vaucluse valley, in Provence, this family-run company invites you to enter its haven of well-being where you will be taken care of...
Between the wealth of a southern land and the warmth of ancestral know-how, Galeo draws its beginnings in 2001. Specialising in aromatherapy,cosmetic and homes fragrances, the company has launched a variety of product ranges, all developed with care and natural or organic ingredients and made in France, with the greatest respect for the environment.

"Our watchword is to produce and offer responsible consumption. We urgently need to take environmental concerns into account and apply practical guidelines to allow sustainable development. As a French company specialising in well-being and organic and/or natural products, the constant improvement of our offer is one of the cornerstones of Galeo's vision. Developing high-quality products using organic and/or natural ingredients, made in France, using high-grade, recycled and recyclable materials, with no waste, high added value and respect for consumers and the environment – this is what our long-term vision is all about." Remy Burckel, CEO

We develop our products with the greatest respect for the environment: from their composition (organic and/or natural, certified) to their design (made in France, Grasse fragrances, eco-packaging, etc.).

People are placed at the very heart of our daily concerns. Each member of the company is considered to be a genuine co-worker and benefits from training courses, as well as systems and methods studied by an ergonomist, in order to optimise our continuous improvement process.

Presentation of the company

ABOUT US

OUR "CSR" VISION

OUR "CSR" COMMITMENT
---
QUALITY GUARANTEE
EMPLOYEE WELL-BEING AND SAFETY
The environment plays a major role in everything we do. Practical initiatives and everyday improvements are introduced to this end by our teams (selection of organic ingredients without damaging our natural resources, choice of recycled raw materials, abolition of excess packaging, bulk sales, selection of partners from a local geographical area to limit transport, etc.)
ENVIRONMENT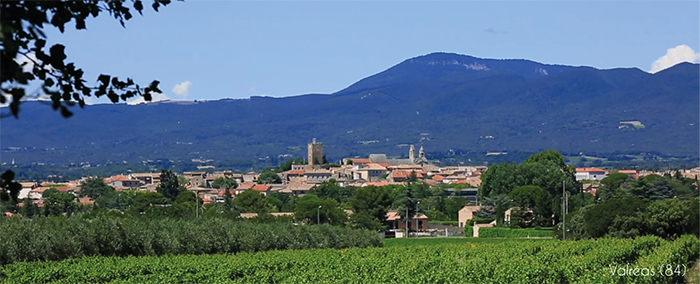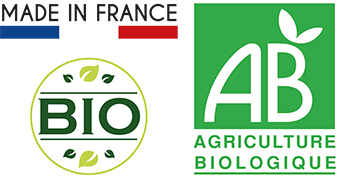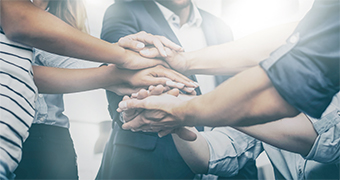 For the third year in succession, we have had the pleasure of being awarded the Gold Trophy for the best supplier in the "Home universe" category, which is based on 5 criteria: innovation, in-store assistance, after-sales service, communications and logistics.
We are based in the "Cité du Végétal" eco-park in Valréas, in the Vaucluse region of southern France, and we work towards supporting the local economy every single day (purchase of raw materials, creation of jobs, partnerships with local companies, etc.).
CUSTOMER SATISFACTION
LOCAL COMMITMENT